It's taken a while, but our verdicts are finally in on Lurman's Gatsby. With its pumping Jay-Z-meets-The Charleston soundtrack and its visual feast of dazzling costuming, sky scraper fly overs and A-list cast, the 2013 Great Gatsby was always bound to impress loyal Lurman fans. It seems to have blown the minds of the rest of us as well, for the most part. Using modern film techniques and Lurman-esque cinematic traits, Fitzgerald's decadent world was brought to life before our eyes.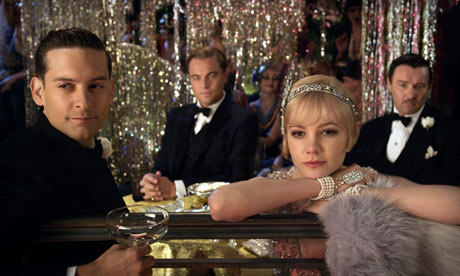 Though initially surprised by Carroway's institutionalization, the decision is completely justifiable: it's the perfect excuse for the first person narration and voice-overs throughout the film, not to mention the direct quotes from the novel itself. It's the ideal vehicle for Carroway's (Tobey Maguire) reflective nature and keen observations, for those who haven't read 'the great American novel'.
And who better to play 'old sport' Jay Gatsby, than Leonardo Dicaprio? Both he and Carey Mulligan (who plays Daisy Buchanan) do a remarkable job at playing these classic characters. However, we can all agree, that the real stars of the film are the music, the costuming and the sets… Embodying the complete and utter decadence of the 1920s, these elements make this adaptation unforgettable.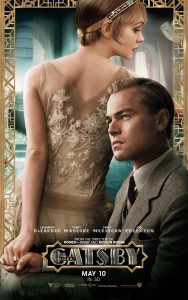 To the critics stating things like "this is a film that tramples on Fitzgerald's exquisite prose, turning the oblique into the crude, the suggestively symbolic into the declaratively monumental, the abstract into the flatly real" (Phillip French, The Observer), we'd like to rebut – this is an adaptation of the novel, and anyone who went into a Baz Lurman film expecting anything but a Baz Lurman film is at fault. This is definitely something we'll be watching again and again, boats against the current if we must.
And our friends at the Sydney Morning Herald think like-mindedly – read their review here.